What I Do
I fight back against criminal charges and help my clients seal or expunge their criminal records. Essentially, I help people pursue fresh starts. Who better to help you wipe your slate clean than someone who has had five different careers and decided to become an attorney at the age of 48? I know what it's like to start over. I've done it successfully many times throughout my life.
Whether you're trying to preserve your future after being accused of a crime or you want to ensure that a previous conviction doesn't define the rest of your life, I'll be here for you every step of the way.
Collaborative, informative, committed—these are the values that make a great attorney. As your legal counselor, I will serve as your partner on the path toward the resolution you deserve.
What Sets Me Apart?
I'm not your average attorney. What sets me apart is the winding path I took to get here, which has resulted in my humanized approach to the law. I care about my duties to my clients, and that is reflected in the relationships I build, the results I achieve, and the dedicated counsel I deliver from start to finish.
Human Connection
To me, you're more than just another case number. You're an individual. I build strong relationships with my clients because my practice is founded on the creation of human connections. I am able to represent your goals, your needs, and your rights because I actually take the time to get to know who you are and what you hope to achieve.
Valuable Experience
As a former deputy prosecuting attorney, I've worked on the other side of the courtroom. This previous experience gives me valuable insight into the strategies the opposing counsel may employ. By anticipating the prosecution's next moves, I aim to set you up for success and create a plan that takes all potential obstacles into account.
Open Communication
Navigating a criminal case can be confusing. I understand that you will have questions or concerns along the way. I intentionally keep my caseload small so I can give each and every client the dedicated attention they deserve. Don't hesitate to reach out to me whenever you need clarity, reassurance, or a listening ear. Your phone calls and emails will not go unanswered—prompt communication is a priority at my firm.
I'm Truly Here for You
To me, the word "attorney" is synonymous with "counselor." It is my goal to provide not only smart representation, but trusted guidance, informed advice, and support through every step of the legal process. I don't just work for you, I work with you. We're partners in this.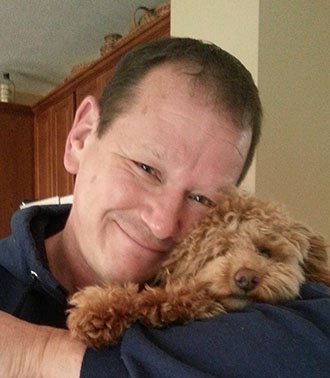 My approach is unique, and it's part of what makes Haskell Law exceptional. When you come to me for a seasoned defense against your criminal charges, or assistance with getting your record sealed or expunged, you can rest assured that your case is in good hands. I care about your well-being and your future, not just your fee. So I'll stop at nothing to fight for the results you deserve.
If you're ready to start moving forward, talk to me today. From my office in Bloomington, Indiana, I serve clients in Bedford, Bloomfield, Nashville, Linton, Spencer, and Ellettsville, as well as residents of Monroe, Owen, Greene, Brown, Morgan, Martin and Lawrence counties.
Bar Admissions
Education
J.D. - Indiana University Maurer School of Law

Ph.D. - Indiana University

M.A. - Indiana University

B.A. - Stony Brook University
Professional Associations & Memberships
Indiana State Bar Association

Indiana Public Defenders Council
Experience
Special Public Defender

Deputy Prosecuting Attorney - Monroe County, Indiana

Paramedic - Indianapolis EMS, IU Health EMS

Firefighter - Benton Township Volunteer Fire Department

Professor - Oberlin College, Emory University, Indiana University

Chief Instructor - 5th Degree Black Belt, Indiana University Aikido

FAA Certified Flight Instructor

Master Scuba Diver Trainer - Professional Association of Dive Instructors